I want to share my breastfeeding journey with other new mothers out there so that they can learn that they are not alone. Breastfeeding is not always easy. Sometimes it isn't even possible. The most important thing is that your baby is happy and healthy!
Also, I will be sharing what I have recently learned about the importance of gut health in infants, and what new mamas can do to help set their littles ones up for a healthy life.
My Breastfeeding Journey
I planned on breastfeeding my son. My mother had breastfed my sister and I, and had painted this idealistic version of breastfeeding in my mind. We never took bottles, and never had a drop of formula. We breastfed exclusively, and it was completely easy and natural for her.
In fact, there was not doubt in my mind that I was going to breastfeed my son.
When Nathaniel was born he had to spend his first few nights in the NICU. His doctors recommend giving him formula. I gave them my permission without thinking twice. I wanted to do whatever I could to help him get better and get released from the NICU as soon as possible. The trouble was that he quickly learned that he liked bottles better than my nipple. He wanted that quick milk flow that he got from a bottle.
So began the feeding routine that I would follow for the next 4 weeks. Every 3 hours I would attempt to breastfeed, then give Nathaniel his bottle, and finally pump so that I would have breastmilk for the next feeding (I was never able to pump enough for even half of what he took, and always needed to supplement with formula). By the time that I had put my breast milk away and washed everything, about 1 hour would have passed and I would be starting the routine again 2 hours later. It was draining.
Those breastfeeding sessions were filled with tears and frustration. My son would cry while turning his head away from my nipple and looking for that bottle nipple. He wanted that quick milk flow.
It wasn't out of the ordinary for the sessions to end up with me in tears as well. I wanted so badly to be able to breastfeed my son, and I felt like a total failure. Breastfeeding is natural, and it just didn't make sense to me why I couldn't do it. What was wrong with me?
After a few weeks I decided it would be best to stop trying to breastfeed. Instead, I would continue to pump and give him my breastmilk that way. No more tears and frustration. We were both happier. The time I spent with my son was now filled with happiness and positivity instead of tears and frustration.
What Really Matters
Even though I felt like a failure at the time, the reality was that whether he took my breast or a bottle, breast milk or formula, what really mattered was that he was eating. He was happy and healthy, and I was a good mama.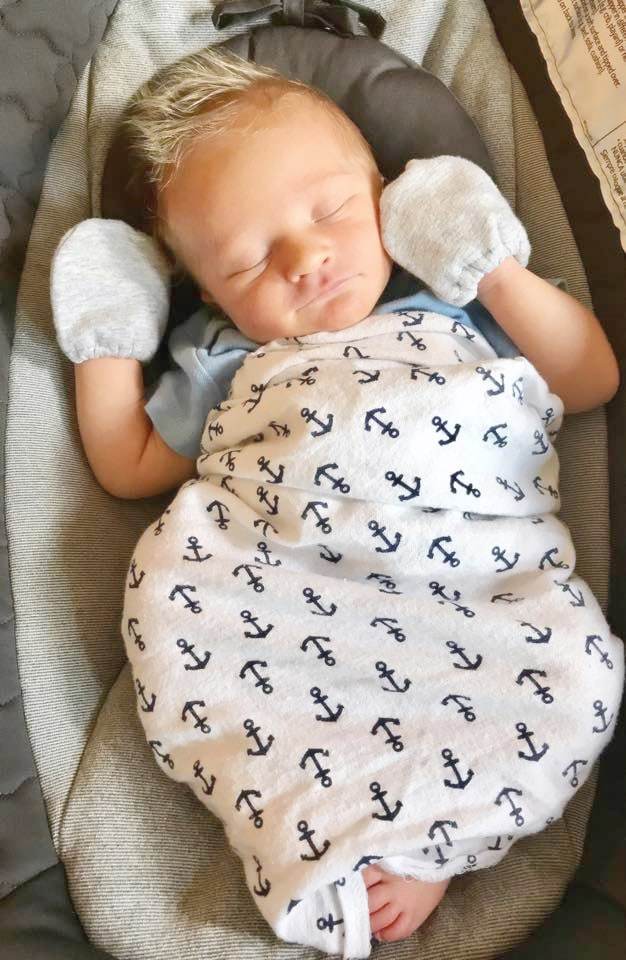 I don't want other mothers to be so hard on themselves like I was. I hope that sharing my story will help other new mothers know that they are not alone.
Regardless of how you feed your little one, what really matters is that they are getting that nutrition!
The Importance of Baby's Gut Health
In addition to getting adequate nutrition, did you know that gut health is also extremely important for infants?
Today, 9 out of 10 babies experience a disruption in their gut which causes bad bacteria to thrive. Bad bacteria in baby's gut are linked to a higher risk of metabolic issues and autoimmune issues such as eczema, allergies, colic, diabetes, and obesity later in life.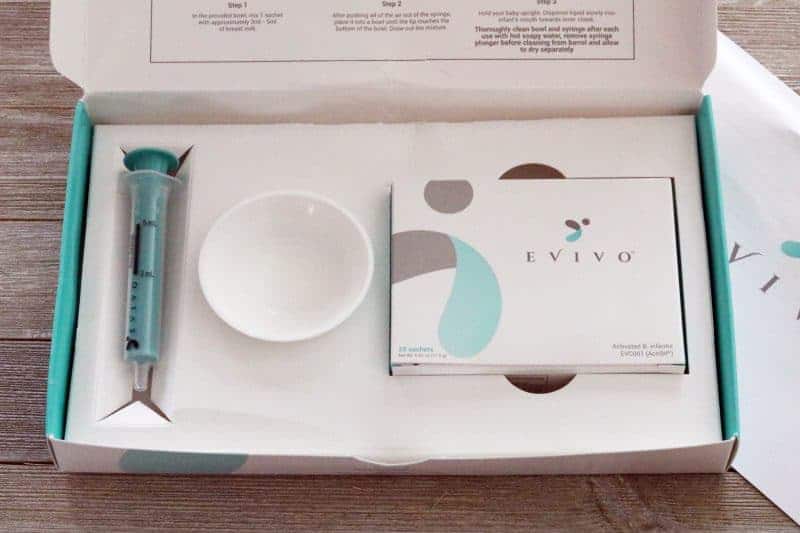 The first 6 months of a baby's life are crucial for the development of their immune system and metabolism, and having a healthy gut microbiome plays a significant role in their development.
Evivo, a daily probiotic for infants, is clinically proven to restore the good bacteria called B. infantis to baby's gut, while reducing the potentially harmful bacteria linked to colic, eczema, allergies, diabetes and obesity by 80%.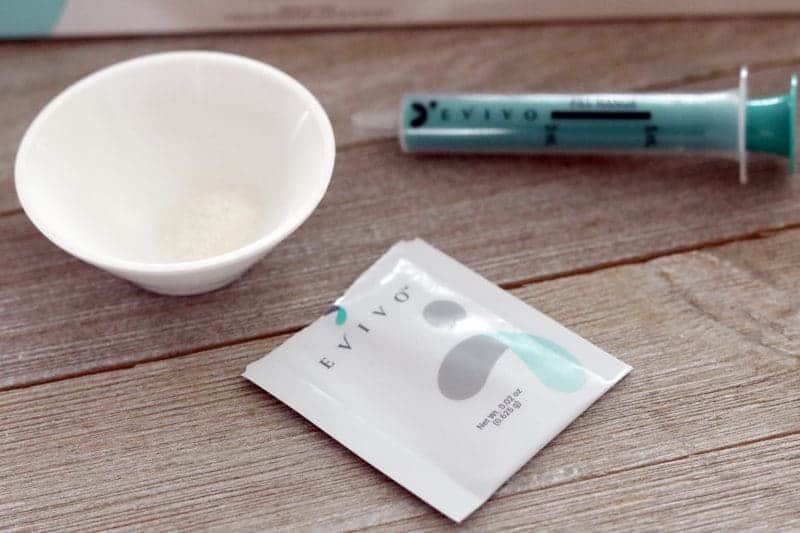 Evivo works together with the milk oligosaccharides in breast milk to introduce these good bacteria into baby's gut. Then the good bacteria help to block out and protect baby from any bad bacteria that may be present.
So whether you are breastfeeding, pumping and bottle feeding, or even supplementing with formula, you baby can benefit from Evivo. So if your baby is getting any breast milk at all, consider adding Evivo to their daily feeding routine.
Evivo only has to be given once daily. It is prepared by mixing with breastmilk and given to baby orally with a syringe. The Evivo starter kit contains everything that you will need to get started.
By addressing the issue of gut health during this early window, it will allow baby's gut, digestive system and immune system to continue to grow, protect, and thrive before introducing solid food around the 6-month mark.
My son Nathaniel will be 8 months old tomorrow, and has already started on solid foods. I wish I had know about Evivo and the importance of gut health when he was born. If I had, I would have started him on Evivo on day 1.
I hope that by sharing my breastfeeding story, as well as the importance of gut health, I can help other new parents.
Learn more about how Evivo can help your little one here.
Save on Evivo with these coupon codes for a limited time!
$10 off a 4-week Evivo Probiotics Starter Kit when you enter code BLOG6031 at checkout*
$20 off an 8-week or greater sized Evivo starter kit when you enter code BLOG6032 at checkout*
*each code can be redeemed by the first 50 readers for each code. Each code will expire on
May 31st
or after all 50 redemptions have been made.