This post was created in partnership with Jackpocket. All opinions are my own.
Like most Americans, our family is currently trying to stay at home as much as possible.
Thankfully, technology has made it possible to do many things without having to leave our homes.
From mobile banking to virtual doctor appointments, it seems like just about anything can be done right from our phones these days.
I was excited to discover that I can even play all my favorite NJ Lottery games at home with the Jackpocket app!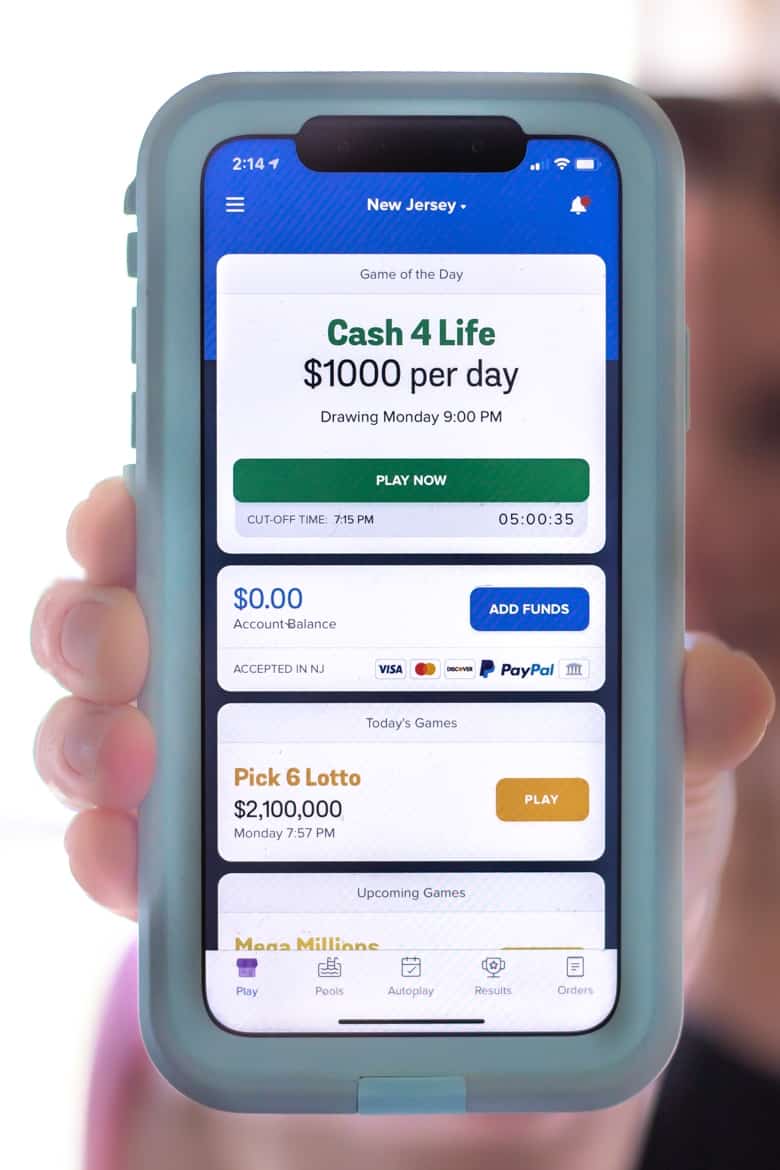 Jackpocket App
Jackpocket, NJ's only official lottery courier, makes playing Mega Millions, Powerball, and other NJ Lottery games fun and easy–right from my phone.
I simply select a lottery game, choose my numbers (I like to play my son's birthday), and order my ticket.
Jackpocket shares a scan of my ticket and alerts me automatically if I am a winner.
I can relax and go on with my day without having to worry about losing my tickets or forgetting to check the winning numbers.
This leaves plenty of time for dreaming about what I would do if I win the Mega Millions–like move to a new house with a large fenced in yard, go on a family vacation, and fill my son's college savings account.
Lottery Pools Made Easy
Jackpocket has some pretty neat features too such as lottery pools.
You can start your own lottery pool with family and friends or join one of Jackpocket's public lottery pools for a better chance to win.
Speaking of winning, Jackpocket players have won over $9 million in lottery prizes! And when you win with Jackpocket you get to keep 100% of your winnings.
Get a Free Jackpocket Lottery Ticket
Download the Jackpocket app now and get your first lottery ticket free!
Use promo code CRAYONS for your FREE lottery ticket.
What you would use the money for if you win big?!
Good luck!
Must be 18 or older to play. If you or someone you know has a gambling problem and wants help, call 1-800-Gambler. Please visit jackpocket.com/tos for full terms of service.