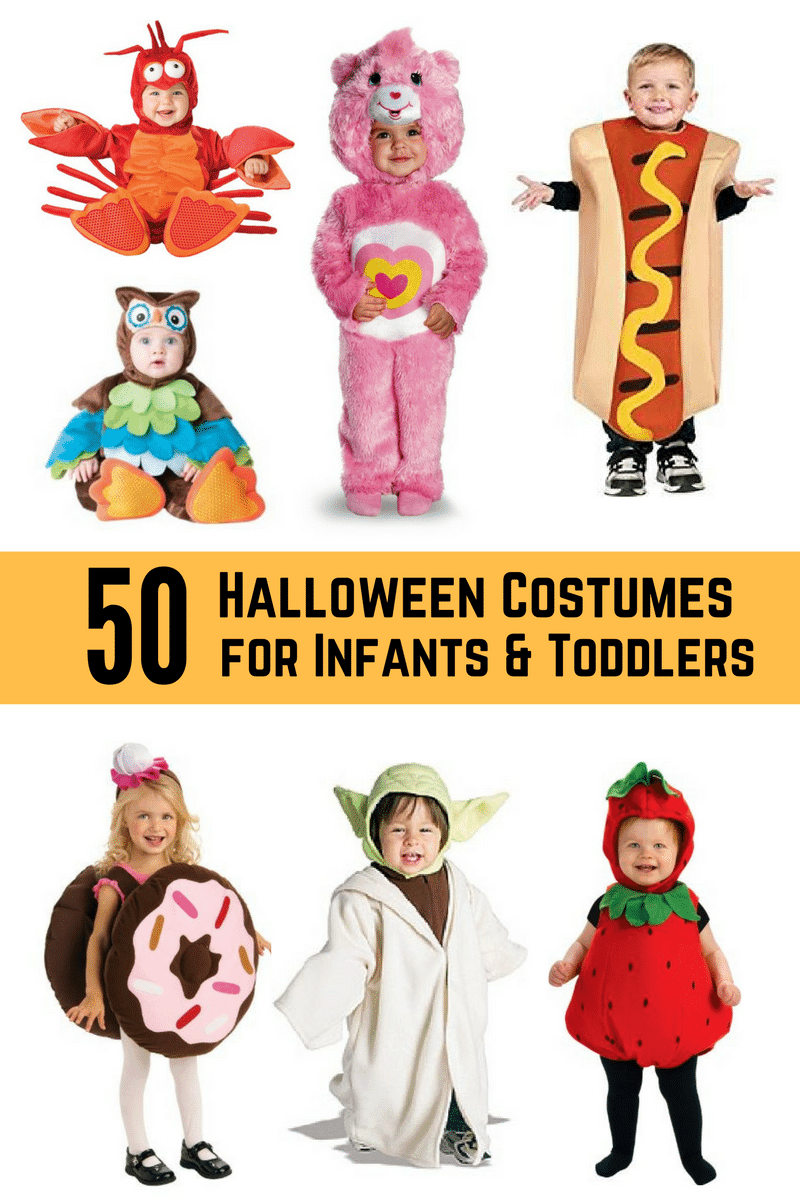 Halloween will be here before we know it. Do you have your kids' costumes ready?!
Below you will find 50 super cute Halloween costume ideas for infants and toddlers. Many of the costumes come in a variety of sizes. But be sure to check each individual listing to be certain that they carry the size you are looking for. From superhero costumes to animal costumes, from food costumes to an Elvis costume, you will find Halloween costume ideas for everyone.
I would love to know what you decided to dress your little ones up as this year so be sure to drop me a comment below.
Have a safe and Happy Halloween!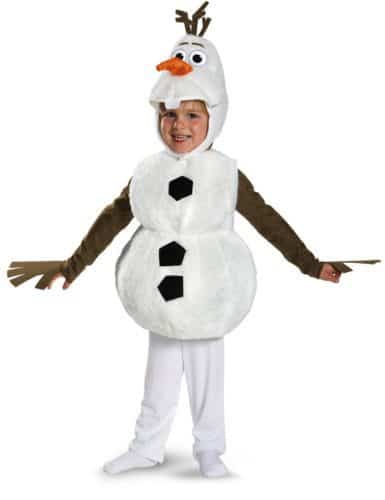 1. Disguise Baby's Disney Frozen Olaf Deluxe Toddler Costume
2. Underwraps Costumes Baby's Puppy Costume
3. Rubie's Costume Infant Noah Ark Lion Cub Romper
4. Rubies Thomas and Friends, Deluxe Thomas the Tank Engine and Engineer Costume, Toddler
6. Minnie Mouse Infant Costume, Size: 12-18 months
7. California Costumes Ahoy Matey Pirate Costume
8. Rubie's Costume Despicable Me 2 Minion Romper
9. Rubie's Costume Co. Superman Romper Costume With Removable Cape
10. Nickelodeon Teenage Mutant Ninja Turtles Michelangelo Romper Shell and Headpiece
11. Fun World Costumes Baby's Train Engineer Toddler Costume
12. Flower Garden Gnome – Size: 2T
13. Little Stripe Kitten Infant Costume
14. Super DC Heroes Supergirl Toddler Costume, (Size 2-4)
15. Spiderman Toddler Size: 3T-4T
16. Tinkerbell Costume for Toddler
17. Rubie's Deluxe Baby Berry Cute Costume
18. Superman Child's Costume, Toddler
19. Fun World Costumes Baby Girl's Toddler Playful Kitty Costume
20. Disguise Baby Girl's Care Bears Wonderheart Bear Deluxe Costume
21. Toddler Hot Dog Costume, 3T-4T
22. Lil' Mermaid Girl's Costume
23. Incharacter Baby Tiger Tot Costume
24. Bumble Bee Toddler Halloween Costume
25. InCharacter Baby Dinky Dragon Costume
26. Toddler Deluxe Police Officer Costume Set
27. Rubie's Costume Baby Skeleton Romper Costume
28. Fun World Baby Girl's Toddler Girl High Seas Buccaneer Costume
29. Rubie's Costume Trick Or Treat Sweeties Dunk Your Doughnut Costume
30. InCharacter Costumes Baby's Lil' Lion Costume
31. InCharacter Baby Lil' Viking Costume
32. InCharacter Costumes Baby Girls' Lil' Monster Costume
33. InCharacter Baby Lil' Monkey Costume
34. Rubie's Costume Toddler PAW Patrol Marshall Child Costume
35. InCharacter Costumes Baby's Time Out Convict Costume
36. Rubie's Costume Co Baby Boy's Teen Titans Robin Romper Costume
37. InCharacter Costumes Baby's What A Hoot Owl Costume
38. Rubie's Costume Juvenile Jr. Firefighter Costume
39. Halloween Pumpkin Costume for Kids
40. Woolly Lamb Deluxe Toddler Costume
41. Star Wars Yoda Fleece Costume Toddler
42. Minnie Mouse Clubhouse Classic Costume
43. Disguise My First Disney Mickey Costume
44. Fun World Costumes Baby's Doctor Toddler Costume
45. InCharacter Baby Lil' Lobster Costume
46. Elvis Presley Romper Costume,Toddler
47. Disney Finding Nemo Nemo Deluxe Costume
48. InCharacter Baby Boy's Count Cutie Vampire Costume
49. Cookie Monster Deluxe Two-Sided Plush Jumpsuit Costume
50. Fun World Costumes Baby Girl's Polka Dot Monster Toddler Costume