I was provided a Cool Air Mesh Carrier from ErgoBaby for my review.
Today I want to share with you a bit about how I came to love babywearing and why I am in love with my new Ergobaby Cool Air Mesh Carrier.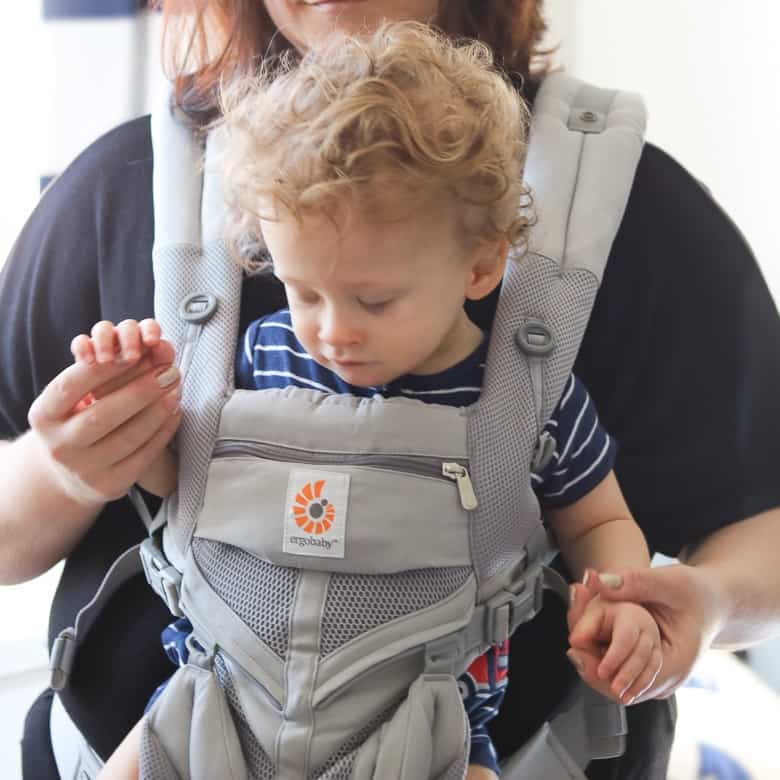 I discovered the amazing practice of babywearing when Nathaniel was just a few weeks old .
After Nathaniel was born I found myself struggling to get anything done around the house that required using my hands because my son never wanted to be put down — and I really didn't want to put him down anyway. Babywearing allowed me to remain close to him while having my hands available to get things done, like wash all his spit-up covered baby clothes.
What better way to bond with your baby than by keeping him or her against your body and with you throughout the day? I was hooked.
Ergobaby Cool Air Mesh Carrier
Over the past year I have tried several baby carriers, but it wasn't until recently that I had a chance to try the Ergobaby Cool Air Mesh Carrier.
I am in love! I have tried quite a few baby carriers, and it is safe to say that the Cool Air Mesh Carrier is my favorite.
It simply has everything that I look for in a baby carrier.
The Ergobaby Cool Air Mesh Carrier is easy to use. I can take baby in and out with ease, and everything is easy to adjust as well. There has been quite a learning curve trying to figure out how to use some of the other baby carriers I have tried, to say the least.
The Cool Air Mesh Carrier is also comfortable to wear, and offers a nice amount of lumbar support when carrying my big guy.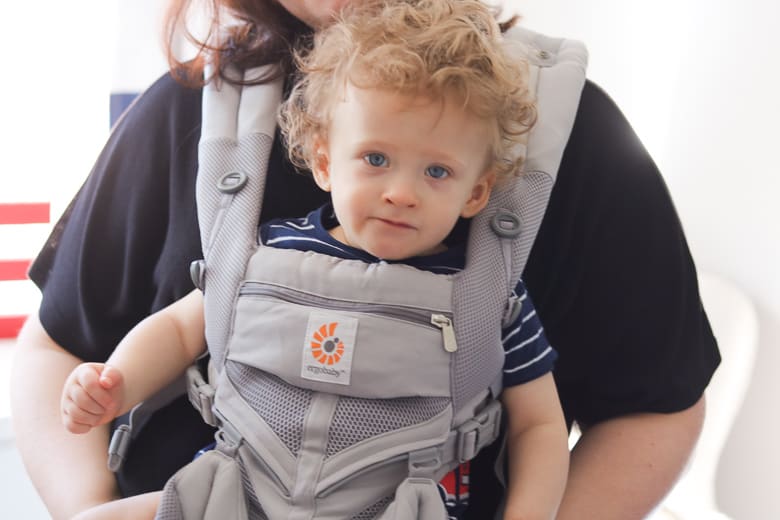 And talk about versatile — the Cool Air Mesh Carrier offers 4 carrying positions:
back
hip
front
forward facing — my little guy's fave!
Another thing that makes the Cool Air Mesh Carrier so awesome is that it is suitable for use with babies from 7 lbs – 75 pounds. This means that it is really the only barrier I will ever need since I will not need to buy another as he grows.
And what really sets the Cool Air Mesh Carrier apart from other carriers is how breathable and lightweight it is.
If you are looking for a carrier that is perfect to use in the summer or in warm climates, you will love the Cool Air Mesh Carrier.
My only regret is not getting this great carrier sooner so that I could have been using it since he was born.
Learn more about the Ergobaby Cool Air Mesh Carrier here.
Pin for Later: