Slow Cooker Cracker Barrel Fried Apples
Posts may contain affiliate links, meaning that I may earn a commission if you use a link provided.
An absolutely delicious copycat Cracker Barrel fried apples recipe you can make right at home in your slow cooker. Or you can make your Cracker Barrel fried apples on the stovetop if you prefer.
Cracker Barrel fried apples are reason alone to visit Cracker Barrel, am I right?!
These slow cooker fried apples are so tender and full of flavor, just like the ones at Cracker Barrel.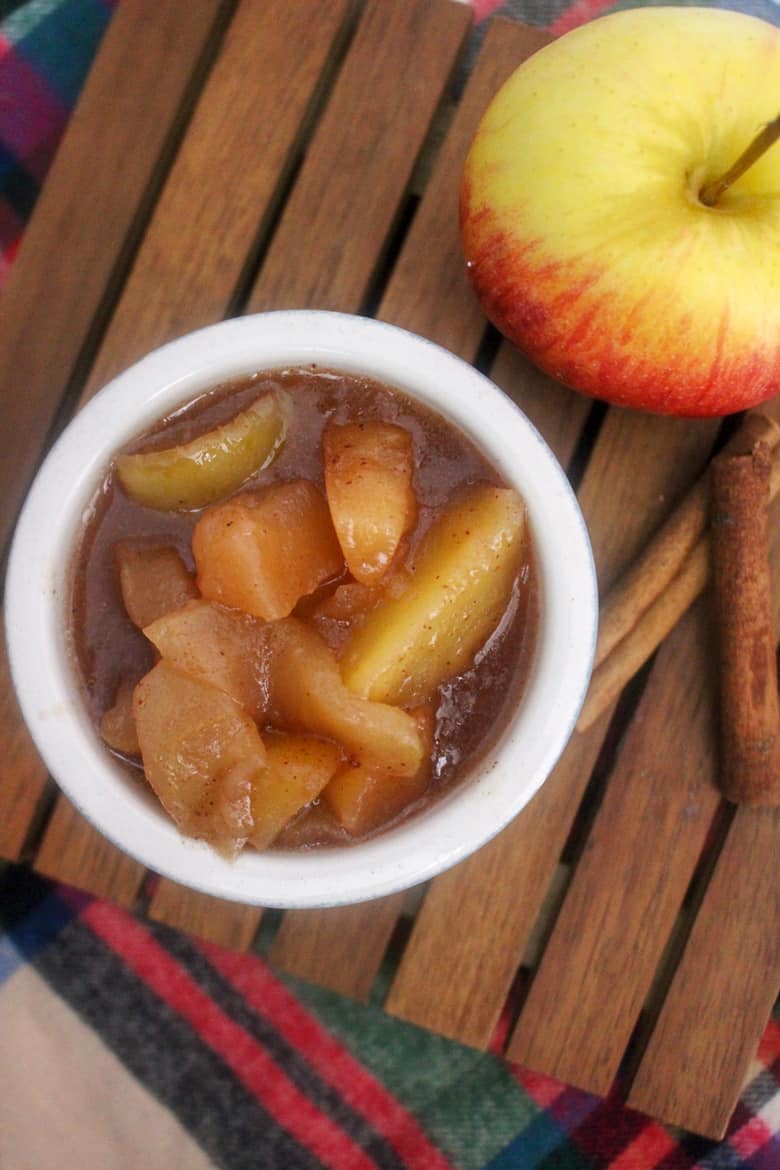 This easy crockpot fried apple recipe is perfect for Autumn and apple-picking season. But to be honest, there isn't any day of the year that I could turn down some delicious fried apples.
>> Looking for more apple recipe ideas? Here are over 100!
Just Like The Ones At Cracker Barrell
Can you believe that I didn't know Cracker Barrel even existed until I was in college?
They didn't have any Cracker Barrel restaurants where I lived in Northern New Jersey — although Northern New Jersey does have some amazing restaurants.
So it wasn't until I was on an out-of-state road trip with friends that I came across a Cracker Barrel restaurant.
Fast forward to today, and I live just about a 25 minutes away from a Cracker Barrel. So now I am making up for lost time!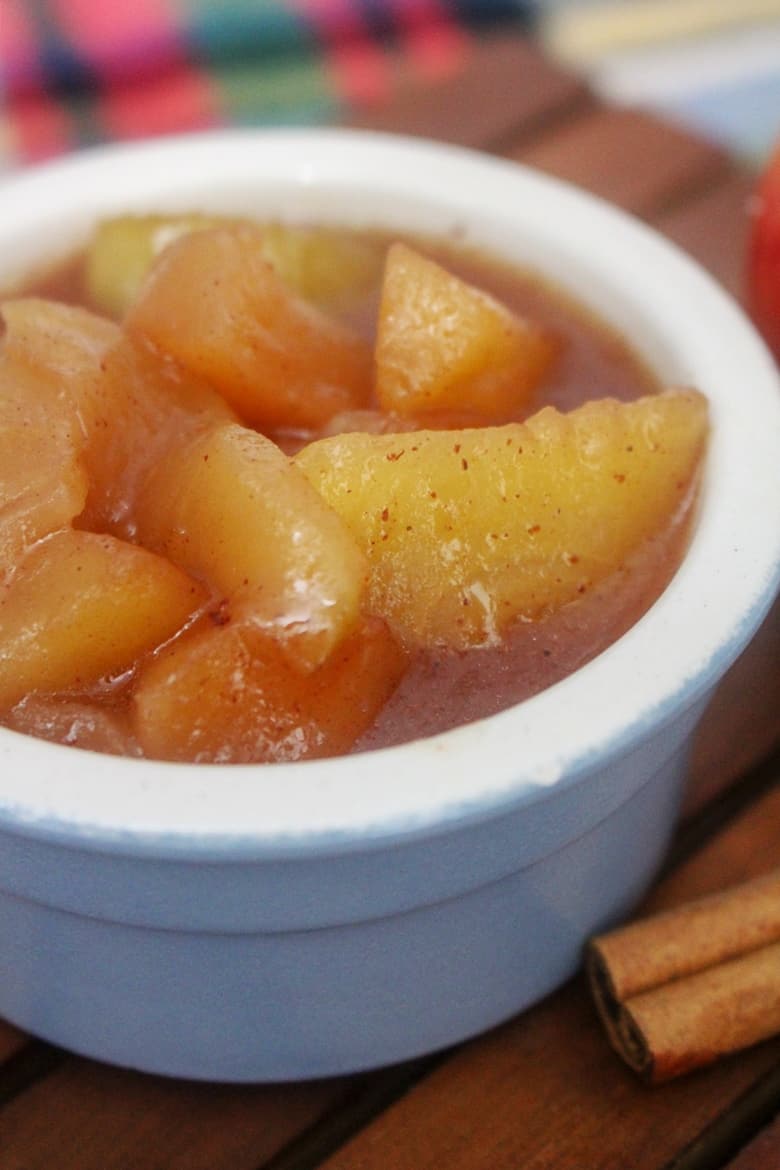 Cracker Barrel Fried Apples
Cracker Barrel's fried apples might just be my favorite thing on their menu right along with their incredible ritz cracker meatloaf. They are just so incredible.
Being able to make these delicious fried apples, right at home in your crockpot, is so easy that you will want to make them every day.
Enjoy them on their own, or pour them over a scoop of vanilla ice cream for a real treat. So good.
How to Make Cracker Barrel Fried Apples in the Slow Cooker
You will need 3-4 pounds of apples for this Cracker Barrel fried apple recipe. I have found that granny smith or golden delicious apples are great for making fried apples, so I would suggest picking up one of those two varieties if possible.
This slow cooker fried apple recipe is as easy as tossing your ingredients in the slow cooker and stirring.
The toughest part is coring, peeling, and slicing your apples, but if you use one of these, you will have your apples ready in no time at all.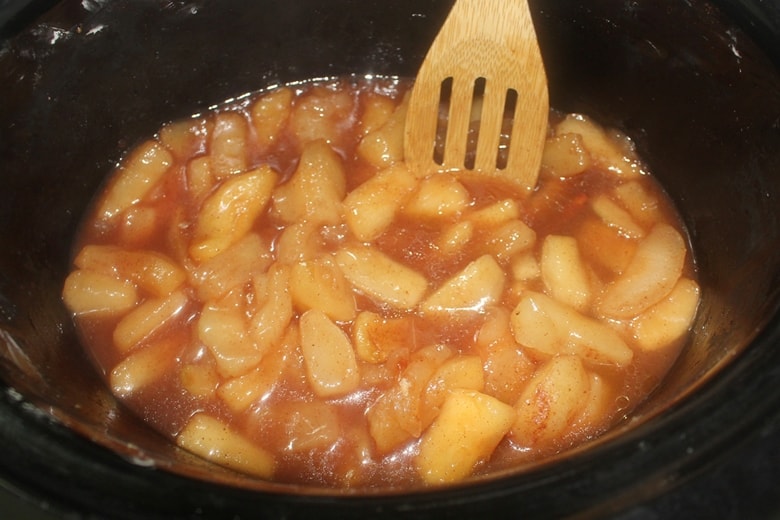 More slow cooker apple recipes:
Recipe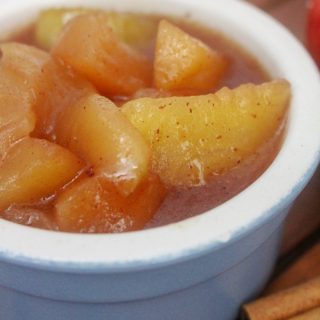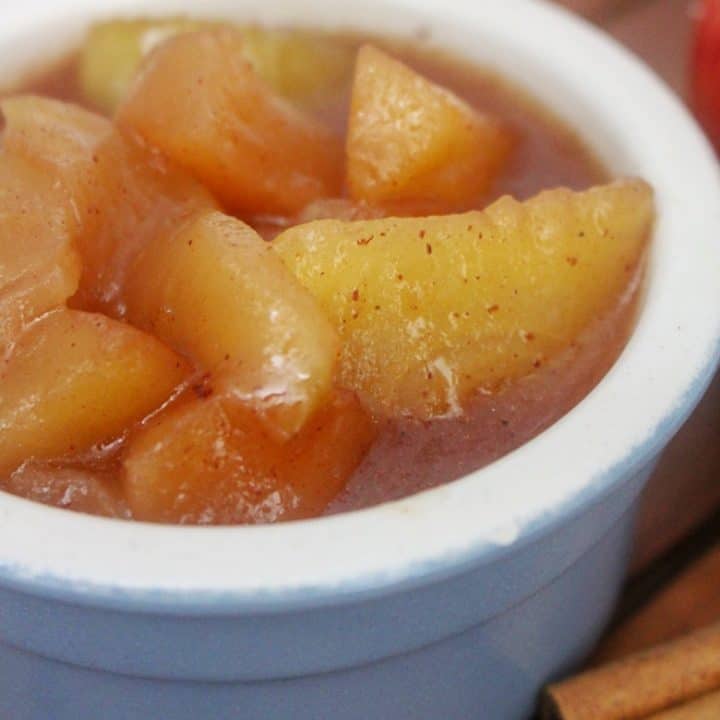 Recipe
Cracker Barrel Fried Apples
An absolutely delicious copycat Cracker Barrel fried apples recipe you can make at home right in your slow cooker.
Ingredients
3-4 lbs apples peeled and sliced into wedges
2 Tablespoons cornstarch
¼ cup brown sugar
¼ cup granulated sugar
1 tsp cinnamon
¼ cup butter melted
2 tsp lemon juice
1 tsp vanilla extract
Instructions
Add apples and cornstarch to slow cooker. Stir to coat apples.

Pour in the brown sugar, sugar, and cinnamon, stirring to mix well.

Add butter, lemon juice, and vanilla. Stir to mix well.

Cover and cook on high for 2 hours.

When cooking time is complete, stir and serve.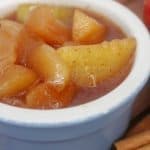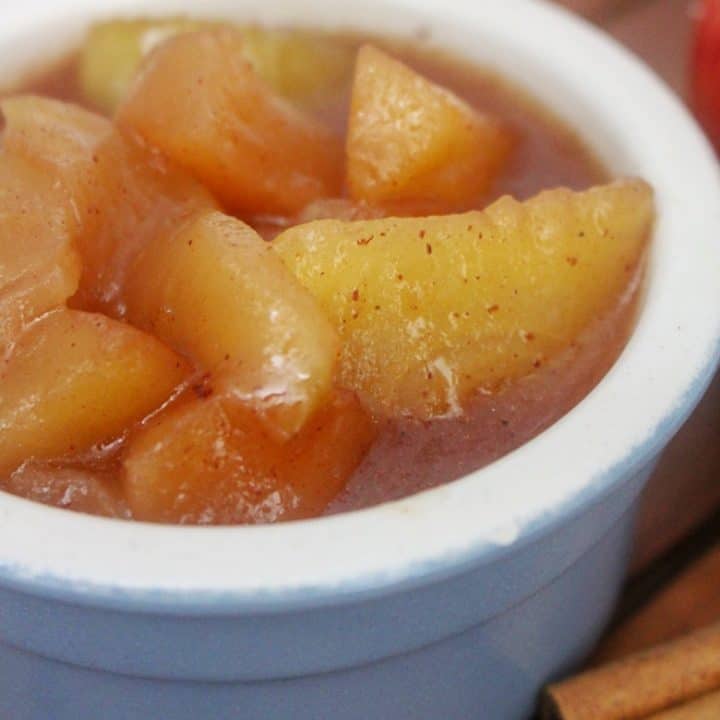 Did You Make This Recipe?
Share it with me on Instagram @crayonsandcravings and follow on Pinterest @crayonsandcravings for even more!
Pin Slow Cooker Fried Apples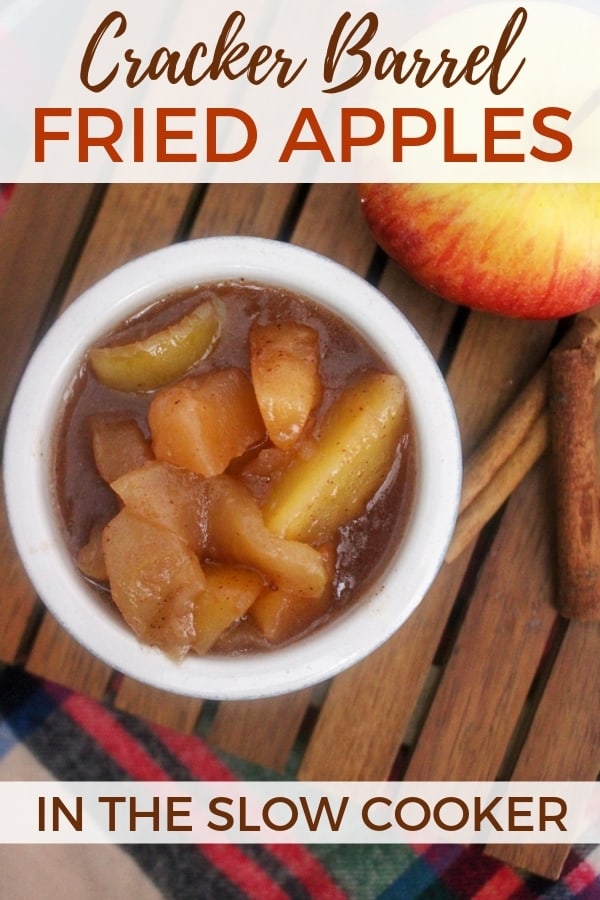 This recipe was shared on The Weekend Potluck!