Use these terrific care package ideas to help put together the perfect care package for your loved one.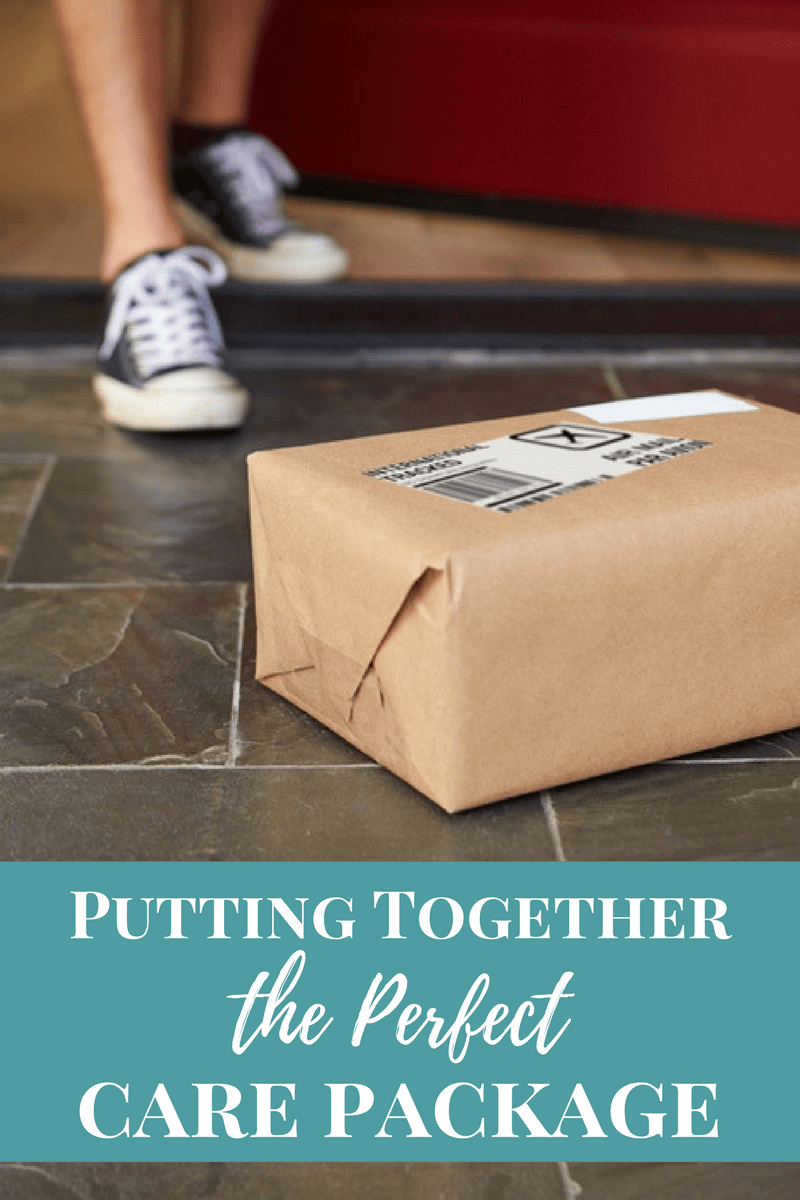 Care Package Ideas: Putting Together the Perfect Care Package
Care packages are an excellent way to comfort a loved one during a time of need or to express how much you miss someone. And while truly any care package is going to put a smile on the recipient's face, there are a few things you can do to make sure it's the perfect package for your friend or family member. Here are some tips and ideas for putting together the perfect care package.
Send comfort from home.

Often we send care packages in order to comfort someone at a time when they are away from home. If this is the case for your care package, make sure that yours includes some comforts from home. Maybe that will mean including some home baked goods, or maybe that will mean printing off some pictures that are meaningful to your loved one and including them. Here are a few other ideas for home comforts that you might include:
Freshly laundered pillowcase
Perfume scented paper
Holiday decorations
The top of the family Christmas tree
Favorite childhood toy
Family recipe cards
Include essentials.
Think about what your loved one needs at this particular time. Even if they are simple things, your loved one will be very grateful that you included them in their care package. Is he or she…
Sick? Include some medicine, tissues, tea, cough drops, soup, etc.
Stressed about schoolwork? Include fresh school supplies, aromatherapy, self-care toiletries, etc.
Homesick? Include a heavy dose of home comforts (see: above).
Trying to save money? Include a little money, some favorite grocery items, personal hygiene items, etc.
Make your care package personal.
The best care packages are made especially for their recipients. Going beyond basic needs, there are a number of things you can include to make the care package more personal. You might include loved one's favorite snack or candy, favorite book or magazine, favorite music, etc. You might even include something that is personalized with their name on it—like a personalized blanket.
Love is more important than things.
Remember not to overthink what you are going to include in your package. As long as you are thoughtful and express love with your care package, your friend or family member is going to love it. A few small gifts are great, but don't underestimate the power that a few items from the heart will go. Letters, loving notes, or recordings on a tape are all great ways to express love to your loved one.
Take any restrictions into account.

Don't forget to take any special restrictions into account. If your loved one is abroad working with a special organization, for example, there may be certain restrictions on what volunteers can and cannot receive in packages. If your loved one is receiving behavioral health treatment at a residential facility, there may be certain things that you cannot include (see more on that here). Find out what your restrictions are, if applicable, and be sure to adhere to them to ensure that your loved one receives their package.
Pack strategically.
Remember—everything that you include in your loved one's care package is going to need to make it to its destination intact. For this reason, be sure to pack carefully. Here are some quick packing tips:
Keep food and chemicals separate.
Other smells and chemicals can easily infiltrate any food you include if you're not careful. If you're packing a mint scented candle along with some cookies, for example, keep the cookies packed securely in tightly sealed plastic bags, along with perhaps a tightly lidded food container.
Prevent things from sliding around.
Give your package a shake before you tape it shut. Do the items inside slide around? If so, be sure to add some crumpled paper or packing materials to keep things from sliding around. This is especially important when sending delicates or things that might break apart easily (such as freshly baked cookies).
Think about temperature.
If your package is going to be traveling in any extreme temperatures—particularly hot temperatures—you need to be very careful about what you pack. Chocolate, for example, is not a good idea during the summer, for example; it will almost certainly melt, and taking off the wrapper once the chocolate has resolidified could prove impossible.
Send the care package well in advance.

Give the package plenty of time to make it to its destination, especially during the holiday season or when shipping to a more remote location. If shipping a package from America to Australia for Christmas, for example, you may have to ship your package in, say, October. When in doubt, give it more time that you think it needs.
I hope you are now equipped with plenty of care package ideas and are ready to send your recipient the perfect care package. If you have any additional care package tips we would love to hear them in the comments below.