This conversation about college savings accounts is sponsored by Virginia529.
Inside: Learn how we are investing in our son's future by starting an Invest529 account this holiday season. Plus learn how you can win a $1000 contribution to a new or existing Invest529 account!
Our son has been our No. 1 priority since the day that he was born. We want the world for him and try to do everything that we can to set him up for a successful future.
Education is an important aspect of his future, which is why we decided to open a tax-free Invest529 account for our son this holiday season.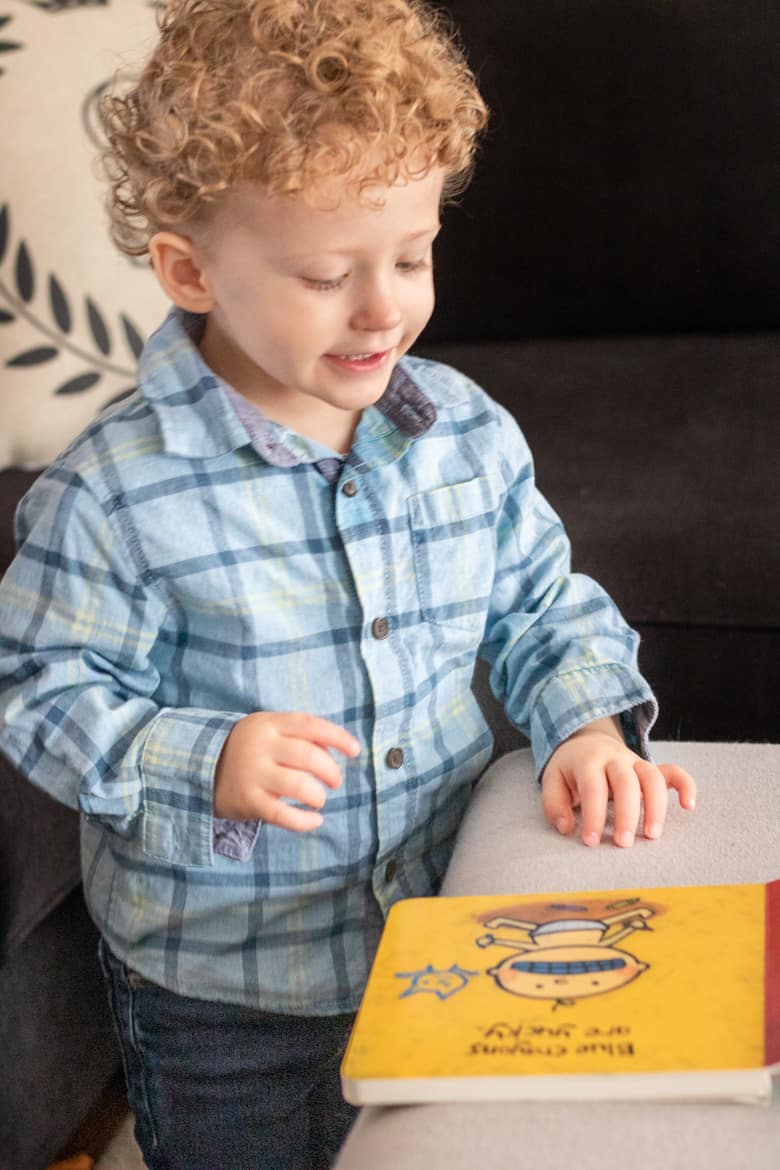 To help his college savings account grow, we are asking close relatives and friends to opt for Invest529 gift cards in lieu of other gifts this Christmas. Furthermore, to maximize his college savings we will be depositing any cash or checks that he receives this Christmas–or any future holiday or birthday–directly into his Invest529 savings account.
It may seem a bit premature to start planning for a 2-year-old's college expenses, but the truth is that the earlier you start, the better. In fact, I wish I started the account as soon as he was born so that it would have had another 2 years to grow.
Setting up an Invest 529 account
Opening our Invest529 account was quick and easy. There are no fees for applying for an account online and you can open an account with as little as $25.
Benefits to an Invest529 Account
My husband and I had a few concerns before starting an Invest529 account for our son. We wanted to know what would happen if our son decided not to continue his education after high school or if he (crosses fingers) is awarded a full scholarship to college. We were happy to learn that in either case, the money in our Invest529 account would still be ours–we truly had nothing to lose.
Invest529 is administered by Virginia529, the nation's largest 529 plan. But this is a national program open to all families. We were also happy to learn that funds in Invest529 accounts can be used for a number of qualified educational expenses aside from typical 4-year universities, including 2-year colleges, vocational schools, and even private K-12 schools.
And in addition to tuition, funds can be used for qualified expenses such as room and board, textbooks, computers and other technical supplies, and more.
Of course, the most valuable benefit of an Invest529 account is the tax advantage of the funds growing tax-free and not being taxed when withdrawn for qualified education expenses.
Give the Gift of Education This Holiday Season
Whether you are looking for a gift for the kid who has everything or would just like to give a meaningful gift toward a child's future, Invest529 gift cards make a truly wonderful holiday gift.
You can purchase Invest529 gift cards online or at select retailers.
$1000 College Savings Sweepstakes
Enter for a chance to win a $1000 contribution to a new or existing Invest529 account!
Visit Invest529 and complete the simple form to enter. The Sweepstakes began November 12, 2019, and ends December 18, 2019 (Sweepstakes Term).
Good luck!
Start Your College Savings Account Today
The holidays are the perfect time to start a college savings account for your child. Head over to Invest529 and start your account today!
Pin for Later:
This is a sponsored post written by me on behalf of Virginia529.